Interior Painters Fishers IN
Precision and standard quality is our priority in House Painters, Fishers, IN.
For your Home,
We Have the Best Painters
If you're searching for a skilled, dependable painter for your house, House Painters Fishers IN is the business to call. We provide a comprehensive range of services, including interior painting and exterior painting, and we always utilize top-of-the-line materials and paints. We are dedicated to providing our clients with the highest level of service possible, and we collaborate closely with them to guarantee that the job is completed to their satisfaction.

We understand that painting your house may be a significant decision, and we want to make sure you are comfortable with our ability to provide a high-quality finished product. We provide a free consultation and estimate so that you may get to know us and see what we can do for your property. We're confident that you won't be dissatisfied with our services, and we'll always be happy to answer any queries you may have.
We're the best at painting
your home
There's no denying that a fresh coat of paint can do wonders for your home. Whether you're looking to give your home a new lease on life, or simply want to touch up some areas, our team of professional painters is the best in the business. We've got the experience and expertise to get the job done quickly and efficiently, so you can get back to enjoying your home.
If you're looking for a team of professional painters in the area, look no further than House Painters, Fishers, IN. We're the best at what we do, and we're always ready to help you transform your home into something you can be proud of. Give us a call today to get started.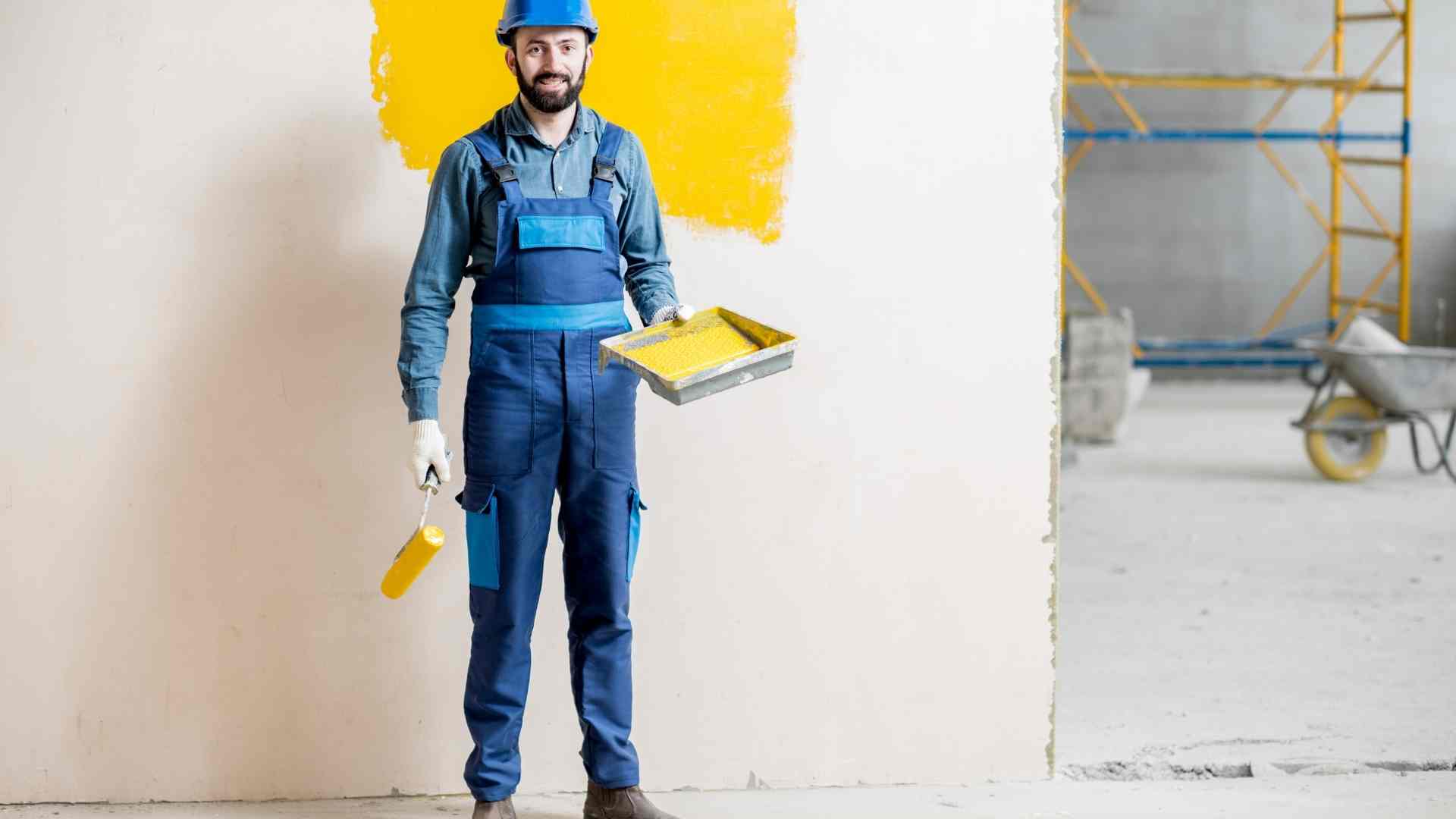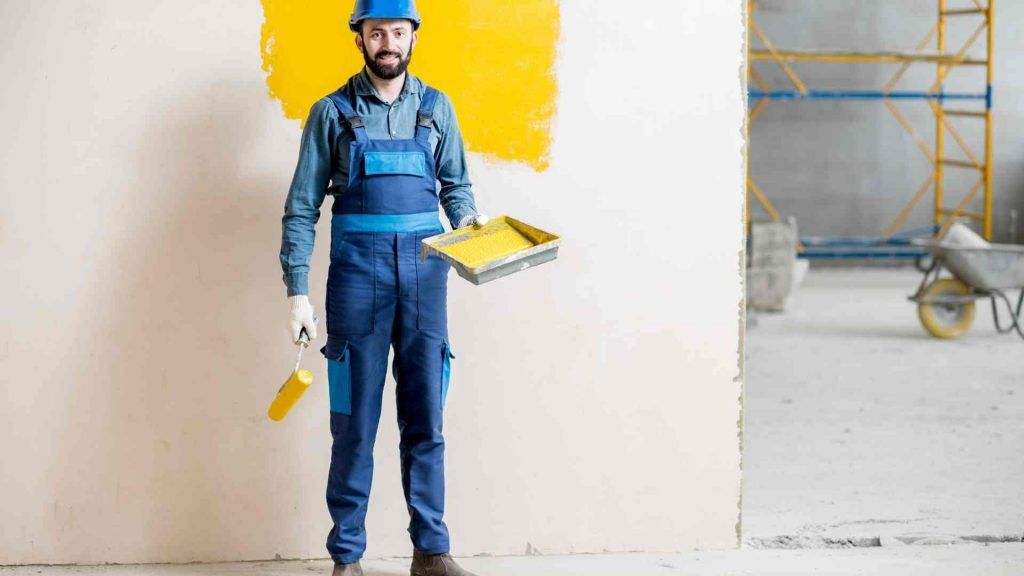 Professional painters for a
professional finish
When you need a professional painter for your home or business, you can count on the experts at Paint Pros Fishers. We have a team of experienced painters who will work diligently to achieve the highest quality finish possible. We use only the best paints and materials, and our painters are trained to follow all industry standards. You can trust us to provide you with a professional paint job that will last for years to come. We'll finish the job on time and on budget, so you can focus on what's important to you. Contact us today to learn more about our professional painting services.
Affordable, Reliable Interior Paint services
House Painters, Fishers, IN is a full-service painting company that provides high-quality paint services at an affordable price. Our team of professional painters will work with you to develop a personalized paint solution that meets your specific requirements and budget. We provide a comprehensive range of painting services, including interior painting, exterior painting, and commercial painting.
We can provide a personalized paint solution that meets your demands and budget, based on our team of skilled painters. We take pleasure in offering high-quality workmanship and customer care. All of our services are guaranteed to be 100% satisfactory, and we're always happy to answer any questions you may have.
The inside of your property needs to look slick and smart. You need to keep it well maintained so that you and others want to be there! We know that painting the inside of your property can feel like a mammoth job, so we provide affordable services, of the highest standard, so that you can feel happy when in your property. Able to provide these services for both residential and commercial sites, and in any room required, for excellent quality paintwork, you have come to the right place!
Our advantage
among others
Paint Pros Fishers is not just an ordinary team of painters but a company that is dedicated to giving each client the best possible results. We take pride in knowing that our services will live up to and exceed your expectations. We use only the highest quality products to ensure that your paint job will last for years to come. Our team of professional painters have years of experience in the field and are passionate about their work. They will pay close attention to every detail of the job to make sure that everything is done correctly.
Your home is the place that you should feel completely comfortable in! We are here to ensure that this is the case, in the easiest way possible for you! Our role is to provide excellent quality, beautiful, interior painting, whilst ensuring absolute convenience, and keeping costs low too! To help yourself keep your home at its best, you have come to the right place. For more details, please feel welcome to get in touch and our friendly customer service team will be happy to help! With a whole range of colors available to suit every taste and budget, what are you waiting for?!
Your commercial property is the face of your business. You need to be sure that it is representing you just the way you need it to; showing you as the professional, and well-maintained business that you are. As your local experts, we have a large selection of colors available to ensure you can achieve the perfect aesthetic for your business. Within this range, we also have a variety of costs to suit every budget too. For a neat, slick, and professional look, be sure to work with us today!
Why do Paint Pros Fishers fit the
job?
When you're ready to tackle a painting project, be sure to call on the professionals at Paint Pros Fishers. We offer high quality painting services for both residential and commercial properties. Whether you need an exterior paint job or an interior paint refresh, our team is equipped to handle any size project. We take pride in our work and always aim to deliver 100% customer satisfaction.
When you choose Paint Pros Fishers for your painting needs, you can rest assured that you're getting the best possible service. We use high-quality paints and products, and our team is experienced in a variety of painting techniques. We'll work with you to create a plan that fits your budget and timeline, and we'll make sure the job is done right the first time. Contact us today to get started on your next painting project!
Your home is the place where you feel comfortable! It is the place that reflects you and your needs. The paintwork is an essential part of this, providing a cared for and beautiful aesthetic that allows you complete freedom to create your perfect, unique place. As your local painting experts, we have been serving the homeowners of Fishers, IN, for many years. We take great pride in our work and are known as reliable and trustworthy as we provide services of excellence to all our clients. Our goal is to help you make your home exactly how you want it. So, this service is offered not only to suit your tastes but also for your convenience and your budget! Get in touch today to find out more!
Having plans?
Contact us now!
No matter what kind of plans you have, our team can help make them a reality. We have a wide range of experience and expertise, and we're always ready to take on new challenges. So if you need someone to help you with your next project, don't hesitate to contact us at 3178277743 or visit our website at paintprosfishers@gmail.com to learn more about what we can do for you. Thank you for considering us!